The Real Ways To Make Money Online – 8 Scam Free Opportunities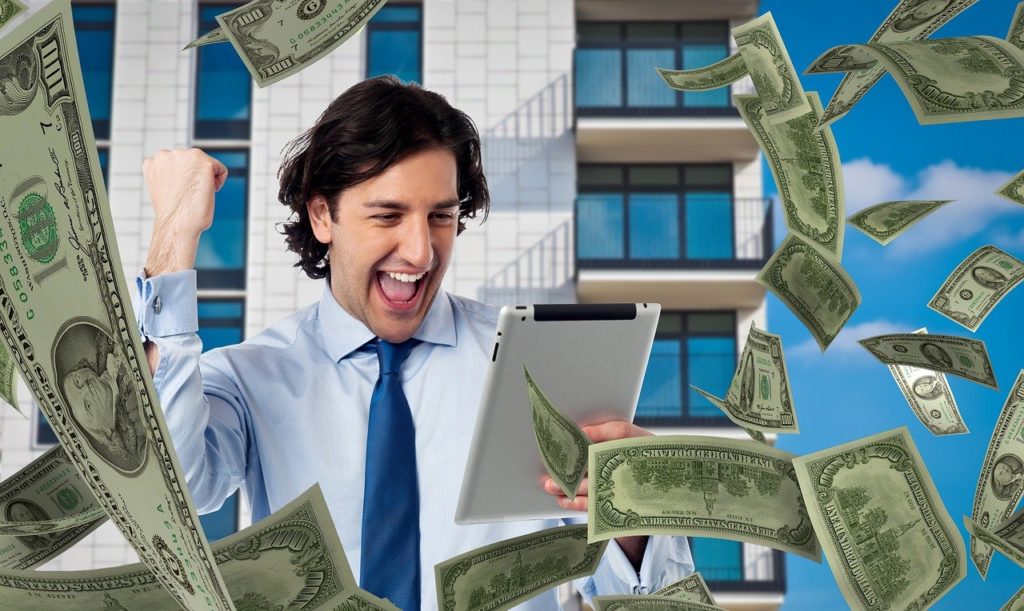 metimes though, they get it wrong, and they need humans to help fix any problems. You will be working as a "search engine evaluator" as an independent contractor. You will need to pass their qualifying tests first. It is pretty good money for an online "job," but it has its downfalls. Sometimes work may not be available and it's pretty hard on the eyes. You can check out one of these companies (Leapforce) that pays for your evaluating by clicking here.
3. Become a Transcriptionist
You can earn up to $25 per hour being a transcriptionist from home. Some companies will require you have special equipment, but there are a few out there that will hire beginners, like TranscribeMe! Essentially you will be listening to audio files and typing out what you hear. TranscribeMe will require you to pass a test, and you will have to be put on the waiting list before beginning work. If you cannot stand repitition, this job is not for you, but it pays well for an online "job." Click here to check out TranscribeMe if you are interested.
4. Work for Amazon
There is a program I discovered recently called Amazon Mechanical Turk. You will essentially be completing little tasks (as quickly as possible) and earn approximately $50 per month. This is not a livable wage, but great if you just want a little extra money. You can click here to check it out!
5. Get Paid to Write Articles
If you love to write, there are a few sites out there that will pay for your articles. You can make a little extra cash using this method (or you can check #8 below for a way to write articles on your own website and make full-time income). One website that is looking for people to submit articles is TheKrazyCouponLady.com. You can get paid up to $50 for your article if they decide to publish it.
6. Sell Your Skills on Fiverr
You can literally sell just about anything on Fiverr. You will get $5 a gig for whatever it is you do or sell. After Fiverr takes their cut and Paypal takes theirs, you will get about $3.92 per sale, which doesn't sound like much. Some people actually make a full-time income using this site. In order to become successful, you will need a product that costs you almost nothing, or a gig that only takes a few minutes of your time. There are many ways to use Fiverr and I have listed a few examples below.
messages on rice
video tutorials
small crafts
writing
online research
your own ebooks
logo design
draw a customer as a cartoon
promote a business on social media
7. Become a Freelancer
At Freelancer.com, you will find millions of projects in many different categories that need to be done. Employers post these projects online to find someone like you to complete them. With the many different categories, you are sure to find something that you can accomplish for someone else. You will place your bids on projects you like, and if the employer likes you, you'll get a message. 
8. Create a Website for Full-time Income
By far, the best way to make money from home is by having your own website. Many people will stay away from this method because they don't know the first thing about creating a website and making money from it. What if someone could walk you through the website building process step-by-step and show you how to earn a living from it? Well…there is a website out there that does just that! Without providing a credit card or anything, you can try out Wealthy Affiliate for free!
You will get the beginner training course for free and 2 free websites to get you started! You will also have 7 days of support from the entire Wealthy Affiliate community, and they are amazing. Any questions you may have about making money or creating your websites can be answered by these people. The training also includes step-by-step video tutorials that literally anyone can follow and understand.
Essentially, the way a website makes you money (without having to sell products you own) is through affiliate marketing. Think about the last time you googled a product, read some reviews, clicked a link on a website and purchased that product. That website owner got paid for your purchase. Millions of website owners make full-time income just by having websites that have a little "advertising" in them. Your website can be about any topic in the world, and you will make money from it.
If you are wondering how people will find your website and click your links, Wealthy Affiliate covers that too. You will be fully trained in "keywords," which are essential to your success. Basically, keywords are how you get ranked higher in search engines, so people will find your website(s).
It does cost about $10 to buy a domain name, then you need somewhere to host it. There are many hosting websites out there, but Wealthy Affiliate (with a premium membership) will host all of your websites for no extra cost. Hosting can be pretty expensive and tricky sometimes, but at Wealthy Affiliate, you get the hosting, all the training and the community support for about the same price as other hosting service providers (that only provide hosting).
Wait! I thought you said FREE? Yes, you can try this Wealthy Affiliate out for free! You still get the 2 free websites, which are free, no domain purchase or hosting purchase required. You will get the beginner courses and much more. You can be totally successful with everything you get for free from Wealthy Affiliate. I, myself, am a premium member because of all the added training and benefits, but being premium is not a requirement.